"Fashion lives you and in everything you do. You are positive, creative, focused, and fabulous!" - Fern Mallis
​Creator of New York Fashion Week, former CFDA executive director, and hosts a series of 'Fashion Icons' talks.
Fashion takes over Spirit day
10.28.16

Check out an evening of music and fashion

---

Just a touch of class, with Carolina Herrera
10.14.16

"Do you know what elegance is? It is not only what you're wearing. It is how you wear it. who you are inside" - Carolina Herrera

A snake affair
11.12.16

Snakes, drinks, and shopping!

---

Spirit day fashion take over on LOW COUNTRY live
10.17.16

Check out my full interview on Low County live as I talk about Charleston's up coming event
Powered by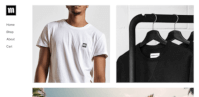 Create your own unique website with customizable templates.